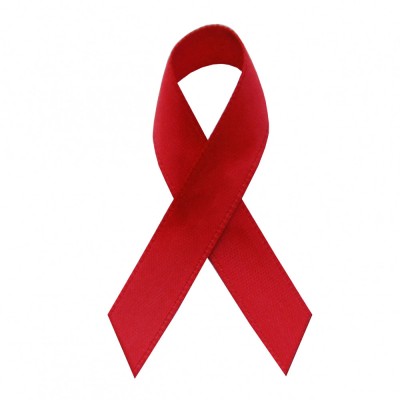 Thank you for visiting our web page! The United Methodist Global AIDS Committee, since 2004, has addressed the HIV and AIDS pandemic through working with local churches of The United Methodist Church providing education and advocacy. As of 2020, approximately 39 million people are living with HIV or AIDS. The church has a role in making a difference and saving lives. Won't you join us by becoming an AIDS Ambassador as we educate and advocate to create a world free of HIV! 
 "May Christ's love surround you and be a constant reminder of your beloved-ness as we work together to create an AIDS-Free world."
_____________________________________________________________________
FOR IMMEDIATE RELEASE
New Consultant Announced for United Methodist Global AIDS Committee
Bishop Julius Trimble, Indianapolis, Chair of the United Methodist Global AIDS Committee, has announced that the search committee unanimously has selected Rev. Dr. Sunny Farley, Tyler, Texas, to serve as the next part-time Global AIDS Consultant for the United Methodist Global AIDS Committee. Contract details need to be finalized, but her appointment is effective immediately.
Dr. Farley will assume the responsibilities previously held by retired Global AIDS Consultant, Ms. Linda Bales Todd of Dayton, Ohio. A reception honoring Todd was held Monday, June 14, recognizing her 17 years of distinguished service as a volunteer and part-time employee of the Committee. Speakers included Bishop Julius Trimble, Dr. Jim Winkler, President of the National Council of Churches, and retired Bishop Fritz and Etta Mae Mutti of Kansas City, Missouri. Other tributes were provided by persons from Burundi, Kenya, India, and throughout the United States.
Farley, an ordained deacon of the Texas Annual Conference, currently serves two rural United Methodist churches in Flint and Tyler, Texas. She holds a Master of Divinity from Texas Christian University, and a Doctor of Ministry degree from Southern Methodist University. Prior to her pastoral appointments, she was director of a campground in the California-Nevada Annual Conference, served as a campus minister in Texas, and was a journalist serving in Virginia, Louisiana, Texas, and New Zealand.
"My calling is to encourage, equip and empower others," says Farley. "I have lost loved ones to HIV and AIDS and it is a cause very near and dear to my heart."  
"As a member of the selection committee, I look forward to working with her, as I believe she will give vital and renewed leadership to our calling," said Donald E. Messer, secretary. "COVID-19 has only underscored the urgent need for addressing HIV and AIDS in the world, as forward progress toward ending this forty-year pandemic has been stymied and reversed.  Finding ways to mobilize the church in this urgent healing mission will require all her gifts as well as deepened commitment from all of us."
Committee members may want to welcome her by email at umgafund@gmail.com.
Mail may be sent to her c/o Noonday UMC, 17320 Hwy 155, Flint, Texas 75762.
MEDIA CONTACT:
Donald E. Messer, Secretary
Global AIDS Committee
globalaids@gmail.com
_____________________________________________________________________
March-April 2021 UMGAC Newsletter
RESOURCES
New Video "Holistic Health Around the World" – Features Kathleen Griffith, UMGAC member and interim Global Health Team Lead and the Program Manager of Maternal, Newborn and Child Health Director of the Abundant Health Unit at the General Board of Global Ministries. Discover how HIV intersects with other issues and how The United Methodist Church is supporting dynamic, life-saving ministries!
Check out our Events page for upcoming opportunities to address HIV and AIDS!  And, take action!
 
Let us know what AIDS ministries are happening in your local church!  Send to: umgafund@gmail.com
  We'd love hearing from you!
____________________________________________________________________________________________